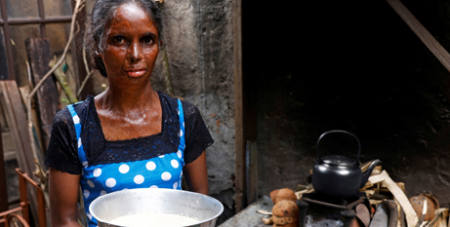 New President Ranil Wickremesinghe has met with the head of the Sri Lankan Catholic Bishops' Conference, Bishop Harold Anthony Perera, to discuss Catholic religious affairs and the country's current crisis. Source: Vatican News.
The talks, which both Bishop Perera and Mr Wickremesinghe said were "fruitful", took place at the Bishop's House in Kurunegala on October 2. Attending the meeting were two priests and a former minister, Ravi Karunanayake.
Bishop Perera briefed Mr Wickremesinghe on the concerns and issues that the local Christian community has been facing amid the protracted political and economic crisis in the Asian nation.
Although the unprecedented anti-government demonstrations and protests that led to the ousting of former president Gotabaya Rajapaksa on July 15 have subsided, economic woes, inflation, and shortages of fuel, medicine, and other basic commodities are still affecting the country as it endures the worst currency and debt crisis and socio-political unrest in its history.
Sri Lankans with financial and professional means are leaving the 22-million nation: according to a local source cited by Fides News Agency, more than 500 doctors have left the country in the past eight months, and the same is happening with engineers.
Another issue of great concern for the Catholic Church in Sri Lanka is justice and truth on 2019 Easter Sunday bombings in which over 270 people were killed and about 500 injured as three churches and three hotels were hit in a series of coordinated Islamist terrorist suicide attacks.
Since then, investigations have faltered and the Church has insistently accused Sri Lankan authorities of having neglected intelligence reports on the impending attack, and then of covering up the culprits for political gain.
Head of Sri Lankan Bishops meets President Wickremesinghe (Vatican News)