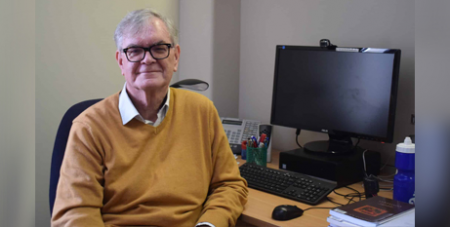 Biblical scholars in Australia and New Zealand are hoping bishops will use their expertise more in considering issues in which the Church is engaged, as well as encouraging young people to take up biblical studies. Source: NZ Catholic.
Australian Catholic Biblical Association president Fr Kevin Waldie, SM, told NZ Catholic that the association hopes "to influence the community in the way in which they understand scriptural theology, to have a greater presence and to be consulted as experts".
"We possibly could contribute a lot more to the Church through our expertise," Fr Waldie said. "Because scholars are working on current issues and have a wealth of experience behind them dealing with topics [and] teaching people.
"Scholars who dedicate their lives at looking at the Scriptures or teasing out theological issues or dilemmas, they are the ones that bishops should consult on occasion as well," he said.
Fr Waldie also said bishops should start thinking about the need for future academics and should encourage young people to take up biblical studies.
"Every now and then, when we see a young scholar, we're very keen to encourage them and give them the support they need. And I think that's the way the Church needs to operate as well. We are here. We are doing our work. But we need to think of the future as well," he said.
Fr Waldie said that scholars are encouraging lay people to pursue biblical studies but admitted "it's a huge investment financially and personally".
FULL STORY
Bible scholars could contribute a lot more to Church, says lecturer (By Rowena Orejana, NZ Catholic)