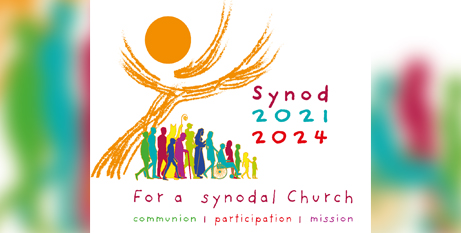 The National Centre for Pastoral Research is inviting groups of seven to 10 people to express their interest in participating in the next round of consultation for the global Synod of Bishops on Synodality. Source: ACBC Media Blog.
The Document for The Continental Stage, which is drawing content provided in national syntheses from around the world, as well as contributions from Eastern Churches, religious institutes, lay movements and other groups, is due to be published soon.
Once the document is released, groups – assisted by a reflection guide being produced by the national Synod of Bishops committee to support prayer, discernment and response – will be able to gather and share their feedback through an online portal.
National Centre for Pastoral Research director Trudy Dantis said the opportunity for groups to contribute during the next phase will help the global process that still has about two years to run.
"With Pope Francis recently announcing that the Synod on Synodality will be comprised of two sessions – one in October 2023 and a second a year later – there exists a chance for even deeper prayer and reflection," Dr Dantis said.
"The contributions that Australian groups will work on in the weeks after the Document for the Continental Stage is published form part of the ongoing preparations for the meeting of bishops from Oceania, which will take place in February next year."
Those continental gatherings will then provide responses to the Secretariat for the Synod of Bishops as it prepares the instrumentum laboris, or working document, for the Synod assemblies.
People wishing to coordinate groups for discernment on the Document for the Continental Phase should email the NCPR's Stephen Reid ([email protected]) to express interest.
Find out more about the Synod of Bishops at: www.catholic.org.au/synodalchurch
FULL STORY
Groups invited to prepare for next Synod of Bishops phase (ACBC Media Blog)