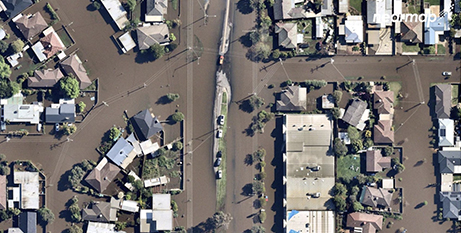 As the rains came down, rivers swelled and floods began to affect Victorian communities in recent weeks, the St Vincent de Paul Society Victoria was contacted by people wanting to help. Source: Melbourne Catholic.
The society sprang into action and launched the Vinnies Victoria Flood Appeal.
Barb Anglin, the St Vincent de Paul Society Victoria's acting state president, said: "Traditionally, our volunteers and members are most involved in the long-haul, recovery phase, helping individuals, families and communities rebuild once the emergency phase of the disaster is over.
"We know this can take a long time, and we will be there for people, for as long as they need our support. As well though, our members are involved now, doing what they can to alleviate hardship. Often, we fulfil a need that other charitable agencies are unable to meet because we have flexibility that others don't.
"Many of our members are part of the affected communities and are seeing the immediate impact the devastating floods are having on individuals and families. We gain a sense of the enormity of these floods with the SES recording the most calls in one month in its entire history."
Ms Anglin said Vinnies would be "actively helping people rebuild their lives by responding to their individual needs, providing emotional support and discerning where referrals to other services can assist in the long term towards recovery and healing."
Details: visit vinnies.org.au
FULL STORY
St Vincent de Paul Society launches Flood Appeal (Melbourne Catholic)