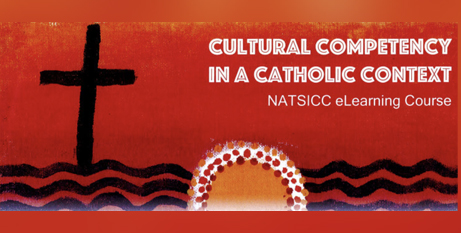 Catholic Religious Australia has partnered with the National Aboriginal and Torres Strait Islander Catholic Council to launch a new training program to help increase understanding of Australia's First Peoples.
NATSICC has developed the Cross-Cultural Competency in a Catholic Context for CRA members. The training program provides a foundational course for all religious institutes and their staff to provide effective and respectful ministry while walking alongside Aboriginal and Torres Strait Islander people.
"We're cognisant of the fact that we need to work harder to build an equitable Australia. We are therefore grateful for the opportunity to work with NATSICC to provide this eCourse to Religious Institutes and their ministries, to conscientiously, actively and purposefully change for the better," said CRA president Peter Jones OSA.
"This important program is one way that our religious institutes can develop a cross-cultural competency that truly appreciates the cultural richness of Aboriginal and Torres Strait Islander Peoples," he added.
It is timely that this course is being launched on the eve of the anniversary of Pope St John Paul II's visit to Alice Springs on November 29, 1986, which provided the encouragement for the establishment of Aboriginal and Islander Catholic Ministries all over Australia.
"Education is transformative and we believe this course can help to take us from acknowledgement and good intentions to concrete outcomes based on justice, equity, and the proper recognition of Aboriginal and Torres Strait Islander peoples' rights," said CRA national executive director Anne Walker.
"We believe this course can assist religious and their ministries in achieving those aims."
FULL STORY
From good intentions to concrete outcomes CRA partners with NATSICC to launch Cross Cultural Competency Course (CRA)