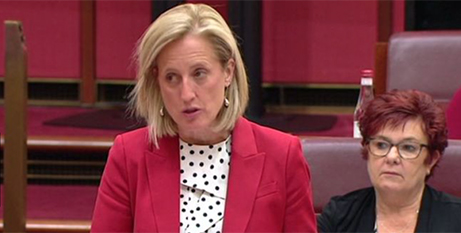 Labor frontbencher Senator Katy Gallagher has recommitted the Albanese Government to bringing the restoration of territory rights to a Senate vote before the end of the year. Source: The Canberra Times.
ACT crossbencher David Pocock has raised concerns the "best chance" to upend the 25-year-old ban was "about to slip away".
The upper house debate for the first conscience vote of the 47th Parliament is not complete and intense lobbying is under way for a bill to repeal the 1997 Andrews law which stops the ACT and Northern Territory from debating and passing voluntary assisted dying laws.
Labor has a commitment to put territory rights to a final vote before Parliament is expected to rise on December 1. There are only eight sitting days scheduled for the rest of 2022 and there are competing legislative priorities for the Government to be sorted by year's end.
Restoring territory rights was a top election focus for Senator Pocock. While Senator Gallagher described the current state of play as being the "best shot we've had", Mr Pocock was uneasy.
Prime among the competing priorities in the Senate for the rest of the year is the legislation to create a National Anti-Corruption Commission, as well as the Government's push to pass the omnibus Secure Jobs, Better Pay legislation, the establishment of the Housing Australia Future Fund, the High Speed Rail Authority Bill, the electric vehicles discount, and the bill to incentivise pensioners to downsize to free up housing stock.
The Andrews law passed 25 years ago was brought in to stop a world-first voluntary euthanasia regime in the NT. If the repeal bill is passed, the territories would join every Australian state in having voluntary avenues for the terminally ill.
FULL STORY
Territory rights: Katy Gallagher recommits to 2022 Senate vote (By Karen Barlow, The Canberra Times)