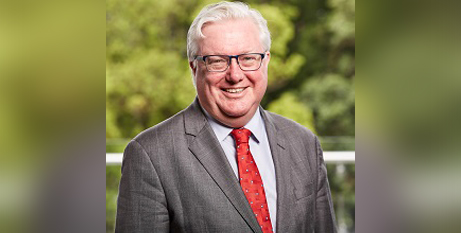 Catholic Education Diocese of Parramatta has appointed Jack de Groot as its new executive director, replacing Greg Whitby who is retiring after 16 years in the top job. Source: Catholic Outlook.
Parramatta Bishop Vincent Long OFM Conv. announced the appointment on Friday.
"Mr de Groot joins the Diocese of Parramatta with a distinguished career of over 20 years, leading some of Australia's largest not-for-profit organisations," Bishop Long said.
"He brings significant leadership experience in senior governance roles in healthcare, aid, tertiary education and social services where he has demonstrated a strong focus on Catholic values, social outreach and mission."
Since 2016, Mr de Groot has been chief executive officer of St Vincent de Paul Society NSW. He also spent 13 years as the chief executive of Caritas Australia and was the Group Leader of Mission for St Vincent's Health Australia. He is a member of various boards including the University of Notre Dame, St John of God Health Care, Caritas Australia and more.
Mr de Groot said he was "thrilled" with his new role in the Parramatta Diocese.
"The first Catholic school in Australia was in Hunter Street, Parramatta (1820). Since then, the diocese has been innovative and creative in meeting the educational and spiritual needs of Australians. I am excited for the opportunity to work with our principals, teachers, schools and parishes to continue to meet the needs of people living in greater Western Sydney and their commitment to future innovation and growth."
Mr de Groot will commence on January 30. He will be the first executive director to work within the newly created Catholic Schools Parramatta Diocese Limited – a new incorporated entity and governance structure, which commences next year.
FULL STORY
New Catholic Schools Parramatta Diocese Executive Director announced (Catholic Outlook)