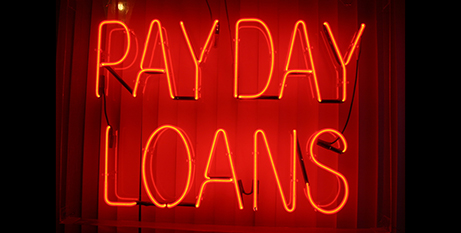 The St Vincent de Paul Society has welcomed the Senate's passage of reforms to protect consumers from spiralling debt through payday loans and consumer leases.
"The society welcomes the passing by the Senate of the Financial Sector Reform Bill 2022 which will strengthen national credit laws to reduce the risk of people being trapped in spiralling debt," National President Claire Victory said.
"The lack of a regulatory framework for payday loans and consumer leases has caused serious harm to vulnerable Australians who have been aggressively targeted by predatory providers as COVID and cost-of-living pressures left them exposed to financial hardship.
"Payday loans and consumer leases are expensive by design, offer extremely poor value for customers, charge extortionate interest rates and trap vulnerable people in impossible cycles of debt.
"Regulation of these products is so important, particularly at a time of growing financial stress and growth in digital marketing and online loan applications, which are making payday loans more accessible than ever."
The society has been a long-term supporter of legislative reforms to the small amount credit contracts and consumer leases included in the bill as part of its submission to the Senate Standing Committee on Economics Inquiry.
"The society congratulates the Albanese Government for introducing this legislation so early in its term and express our gratitude to members of Parliament for supporting this critical reform that will support vulnerable Australians to be better protected from exploitative payday lenders and rent-to-buy companies," Ms Victory said.
FULL STORY
Payday loans and consumer lease protections welcome (St Vincent de Paul Society)