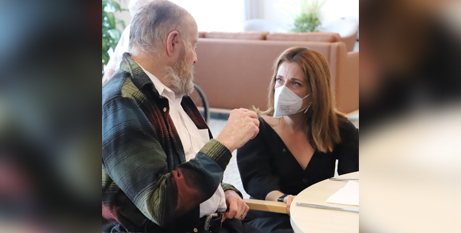 Hundreds of nursing homes will receive just one or two stars in a new five-star aged care rating system after falling short of acceptable standards on measures such as staffing levels and food quality. Source: The Australian.
And in a sector looking after some of the nation's most vulnerable citizens, just one per cent of the 2671 residential aged care homes will receive a five-star rating.
The ratings, to be issued to aged care providers today, reveal almost two in three facilities, 59 per cent, were given three stars and 30 per cent four stars. But 1 per cent of homes face being told they have a one-star rating and 9 per cent two stars, both considered below standard. Those facilities have not been named but will be in coming weeks when the ratings are published on the My Aged Care website.
Against the backdrop of Anthony Albanese promising to "fix the crisis in aged care" as a key election pledge, federal Aged Care Minister Anika Wells called on providers who own facilities with low ratings to improve them and not make excuses.
Introducing a star rating system by the end of this year was a key recommendation of the aged care royal commission, which reported in March last year.
That recommendation was accepted by the previous Coalition government and the Albanese Government. It was legislated in the first bill to passed through Parliament under the current government in August.
The Prime Minister campaigned heavily on aged care during the election campaign, criticising his opponents for neglecting vulnerable Australians and vowing to fix the broken sector as a priority if he came to power.
FULL STORY
Hundreds of aged care homes to be shamed in new rating system (By Stephen Lunn, The Australian)