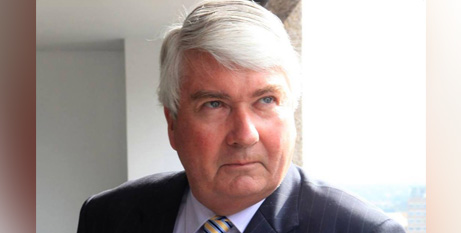 The recent public debate about Indigenous recognition in the Constitution has gone pear-shaped, and with a mark of nastiness that is not only unbecoming but also unhelpful, writes Fr Frank Brennan SJ. Source: The Australian.
We need to redouble our efforts to have our politicians return to a bipartisan approach, following the appropriate steps for a successful referendum.
Our leaders seem to have forgotten that most of their predecessors committed themselves to bipartisan co-operation on this issue for nine years between 2010 and 2018.
These past four years, both sides of politics seem to have given up on bipartisan co-operation and due parliamentary process.
Labor won the May election with a strong commitment to the Uluru Statement, knowing all three previous Liberal PMs had rejected the idea of a Voice being placed in the Constitution. At the Garma Festival in July, the Prime Minister unilaterally announced his intention to adopt the provision put forward in the late submission to the 2018 parliamentary committee (set up to pursue the recommendations of the Referendum Council), proposing those words for insertion in the Constitution with a little non-transparent tweaking.
For his part, Opposition Leader Peter Dutton has sat back simply asking for more detail. Neither Albanese nor Dutton has reached across the aisle for the good of the country, which has now spent 15 years committed to constitutional recognition but with no agreement on the principles, purpose and text of any amendment.
Over the summer, we all need to urge politicians on both sides of the aisle to return to a bipartisan approach and a transparent parliamentary process for determining the proposed wording to be placed in the Constitution.
This is an edited extract from a homily delivered by Fr Frank Brennan in Rome on Sunday. Fr Brennan was a member of the Langton-Calma Committee on the Co-Design of the Voice.
FULL STORY
Nastiness must stop in our debate over the Voice (The Australian)
RELATED COVERAGE
Indigenous Voice model to be decided after referendum (The Australian)