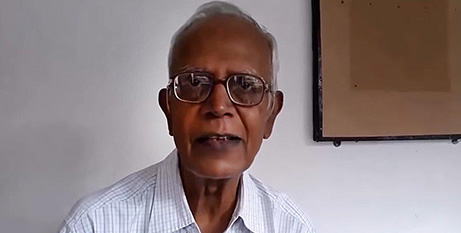 Catholic activists and priests want the Indian government to "take full responsibility" for the custodial death of Fr Stan Swamy SJ after US-based digital forensic experts found false evidence was planted on his computer. Source: UCA News.
Arsenal Consulting, a Massachusetts-based digital forensics firm, in a recent report, said the "digital evidence used to arrest senior human rights defender Father Swamy in the Bhima-Koregaon case was planted on his computer's hard drive".
The 84-year-old Jesuit, a rights activist based in eastern Jharkhand state, died in Mumbai on July 5, 2021, after being denied bail on medical grounds despite suffering from multiple age-related ailments.
He was arrested on October 8, 2020, by India's anti-terror National Investigation Agency and accused of being party to a conspiracy allegedly hatched by outlawed Maoist rebels to unleash mob violence at Bhima-Koregaon in the western state of Maharashtra on January 1, 2018.
The report said "the attacker responsible for compromising Fr Swamy's computer had extensive resources [including time] and it is obvious that the primary goals were surveillance and incriminating document delivery".
Disclosing details of the findings, Fr Joseph Xavier SJ said in a statement that the hackers read as many as 24,000 files on Fr Stan's device and planted files between July 2017 and June 2019.
Fr Xavier said the "final incriminating document" was planted on Fr Swamy's computer a week before he was raided.
It was on the basis of these planted documents that Fr Swamy was first arrested in spite of experts raising serious doubts about the authenticity of the documents, Fr Xavier added.
Jesuit Father A. Santhanam, the national convener of the National Lawyers Forum of Religious and Priests, said it had been proved that Fr Swamy was "falsely implicated".
"As a first remedy, the government and its agency should submit an unconditional apology for the elderly Jesuit's death in custody," Fr Santhanam said.
FULL STORY
Indian govt must come clean on Fr Stan Swamy's death (UCA News)