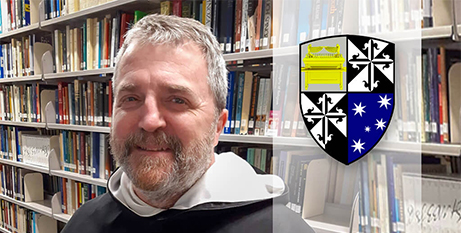 After 60 years in Canberra, the Dominican Friars have announced the order will leave the capital at the end of November 2023. Source: Catholic Voice.
Dominican Friars Prior Provincial Fr Dom Murphy OP recently advised Canberra-Goulburn Archbishop Christopher Prowse that the order will return the pastoral care of the Watson Parish to the archdiocese.
Archbishop Prowse noted the long service of the Dominicans to the Archdiocese.
"The Dominican Friars have been part of the pastoral care of Canberra since 1962; it is a sad occasion for the whole archdiocese but especially the people of the Watson Parish who have had such a long and deep relationship with this Congregation," Archbishop Prowse said.
Fr Murphy informed the parishioners of Blackfriars Parish at each of the masses last weekend that the congregational chapter believed that they had no choice but to leave.
"The shrinking numbers of friars have made this painful decision necessary," he explained.
In his homily, Fr Murphy noted the sadness and uncertainty for the parish but also noted the message of hope in the Sunday Gospel that "God is with us" in all things.
The Catholic Archdiocese of Canberra and Goulburn's Chancellor, Dr Patrick McArdle, noted the Dominicans' influence over the last 60 years.
"The work of both [Blackfriars] Priory and [Signadou Teachers] College, together with the service of individual friars and sisters, has not only served the growing Canberra community but has fundamentally shaped the nature of the Catholic Church in the Archdiocese for many decades."
In the New Year, Archbishop Prowse will establish a working party to consider the pastoral needs of the inner north of Canberra and how these might best be served in the future.
FULL STORY
Dominicans to leave Canberra (Catholic Voice)