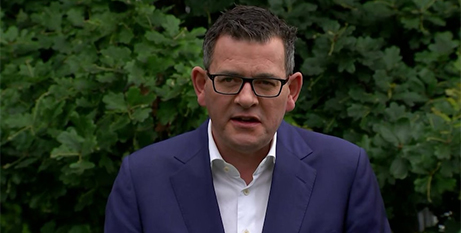 Victorian Premier Daniel Andrews has signalled his willingness to raise the age of criminal responsibility if national action is lacking, as the Greens use their newfound influence to pressure Labor to reform the state's youth justice system. Source: The Age.
Mr Andrews said on the first day of the 60th Parliament yesterday that he would prefer to wait for national agreement on the issue but would be willing to move first to maintain Victoria's position as the nation's "most progressive state".
As it stands, 10-year-olds can be considered capable of committing criminal acts in Australia, but federal, state and territory attorneys-general this month released a draft report they commissioned in 2020 which recommended raising the age of criminal responsibility from 10 to 14, without exception. A conference of the nation's attorneys-general previously agreed to consider lifting the minimum age to 12.
The Northern Territory Government will raise the age of criminal responsibility to 12 from next year; the ACT will gradually increase it to 14 by 2027; and the Tasmanian government said it would lift the minimum age on incarcerating youth to 14 while leaving the age of criminal responsibility at 10.
The Greens marked the opening of the Victorian Parliament by reintroducing a bill to lift the age of criminal responsibility from 10 to 14 and ban the use of solitary confinement for children in juvenile detention. The minor party is hopeful its increased influence in the new Parliament will deliver wins on core policies.
Liberal Opposition Leader John Pesutto said his team would consider its position on raising the age.
FULL STORY
Andrews prepared to raise age of criminal responsibility to maintain 'most progressive' status (By Sumeyya Ilanbey, The Age)