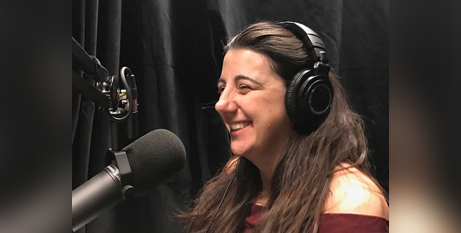 Sydney Archdiocese's Monica Doumit has been appointed to the Perrottet Government's New South Wales Religious Communities Advisory Council. Source: The Catholic Weekly.
Ms Doumit, archdiocesan director of public affairs and engagement, was appointed on Monday as one of 15 members by the NSW Minister for Multiculturalism, Mark Coure.
"I want to thank each member for self-nominating themselves and helping the NSW Government strengthen engagement with faith communities," Mr Coure said.
"While this is the first time a council like this has been created, it's actually formalising the work and active collaboration that's been happening between the NSW Liberal-National Government and religious communities for years.
"We understand when communities and government work closely together, it leads to better outcomes for everyone, and that is exactly what we will achieve for religious communities across the state with this new advisory council."
Ms Doumit is a contributor to interfaith and ecumenical forums, as well as a columnist for The Catholic Weekly, and will serve a two-year term alongside members from the major Christian denominations and other religions.
"I'm honoured to have been invited to serve on the Advisory Council. It is particularly humbling to be chosen alongside such a wonderful group of faith leaders, some of whom I know very well and who I hold in great esteem," Ms Doumit said.
"I am conscious that I am the only Catholic and one of only two women on the 15-member Council, which adds to the weight of my 'representative' responsibilities."
FULL STORY
Monica Doumit to represent Catholic Church on NSW Religions Council (By Adam Wesselinoff, The Catholic Weekly)