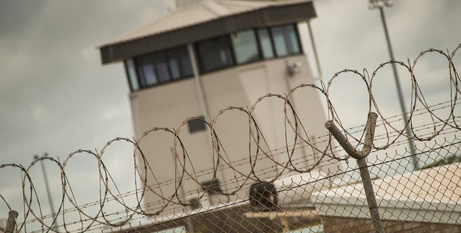 Australia risks being placed on a human rights blacklist alongside such countries as South Sudan and the Democratic Republic of the Congo by failing to meet its obligations in prison oversight under a UN anti-torture treaty. Source: The Guardian.
The UN's Optional Protocol to the Convention Against Torture (Opcat) was ratified under the Turnbull government in December 2017, but Australia has since requested two deadline extensions to meet its obligations.
The failure to meet the obligations by today means a UN subcommittee could place Australia on a non-compliance list, alongside 14 other countries.
Australia's human rights commissioner, Lorraine Finlay, said such a failure could affect the country's human rights credibility on the world stage.
"We freely made promises around this treaty and if we're not going to live up to those promises, that sends a really bad signal to the rest of the world about not only Australia's approach to human rights, but Australia's role in terms of the rules-based international system," she said.
A core part of the Opcat requires each jurisdiction to establish independent bodies – called national preventive mechanisms – to act as watchdogs that inspect prisons and other places of detention, such as youth justice facilities, police cells and mental health institutions.
Human rights advocates have pointed to the abuse in youth detention centres, the over representation of First Nations people in the criminal justice system and deaths in custody, and the use of practices such as solitary confinement in prisons as examples of why scrutiny is vital.
But Australia's three most populous states – New South Wales, Victoria and Queensland – are yet to designate their independent oversight bodies – and say they are unable to meet their Opcat obligations without federal government funding.
FULL STORY
Australia risks UN human rights blacklisting as states fail to meet prison obligations (By Adeshola Ore, Guardian Australia)
RELATED COVERAGE
Australia misses another deadline to implement international anti-torture treaty (ABC News)