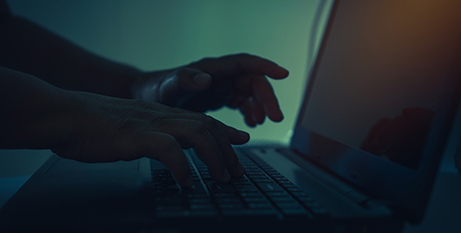 Charities are more vulnerable to cyber attacks than private and governmental organisations despite each sector facing the same risks, new international research suggests. Source: Pro Bono News.
The 2023 Cyber Threat Report, which analyses the extent to which charities in the United Kingdom are targeted and affected by cyber attacks, found three key reasons the sector is more susceptible to online data breaches:
Charities prioritise directing limited resources into work that achieves its mission over enhancing cyber security.
Charities have a high volume of staff who work part-time, including volunteers, and have less capacity to upskill in digital areas.
Charities are more reliant on staff using their own devices, which are harder to secure and manage compared to a central IT system.
The report also reveals that charities are more likely to be impacted by a cyber attack, as the nature of the sector is often to fill a crucial gap in services and support where government or private business alternatives are not sufficient.
Technology not-for-profit and social enterprise Infoxchange's CEO David Spriggs said this experience is just as rife in Australia and follows a spate of recent cyber-attacks targeting high-profile organisations including The Smith Family and Medibank.
Infoxchange's 2022 Digital Technology in the Not-For-Profit Sector report highlighted similar vulnerabilities, with only 49 per cent of organisations having an information security policy in place.
FULL STORY
Charities more vulnerable to cyber attacks than private and public sector (By Ruby Kraner-Tucci, Pro Bono News)