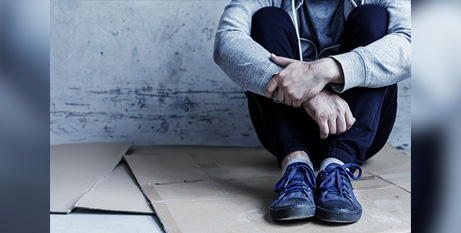 The ACT's rate of long-term homelessness – already the worst in the nation – has continued to rise despite a bigger spend on support services. Source: The Canberra Times.
The Productivity Commission's report on government services shows 42.9 per cent of people accessing homelessness support in the ACT were homeless for at least seven months in two years.
Nationally, just 26.6 per cent of clients reported persistent homelessness in the same period.
The ACT has had the highest rate of persistent homelessness since at least 2018-19.
The housing needs of more than a quarter of people in the ACT relying on homelessness support are also not being met.
However, fewer people in the ACT become homeless again after finding housing than the national average after consistent improvement since 2018-19.
In the ACT, 11.3 per cent of people in Canberra become homeless again after entering housing, while 12.2 per cent of people do the same nationally.
More than 77 per cent of people at risk of homelessness in the ACT avoided becoming homeless, less than the national rate of 80.3 per cent.
The ACT government yesterday announced it would spend an extra $2.6 million on homelessness supports, extending program funding to June 30.
Homelessness and Housing Services Minister Rebecca Vassarotti said the additional funding would ensure the services continued while the ACT Government developed a new homelessness service delivery system that was "flexible, response, and cultural appropriate to new and emerging needs".
FULL STORY
Funding grows but long-term homelessness persists in the ACT, new figures reveal (By Jasper Lindell, The Canberra Times)