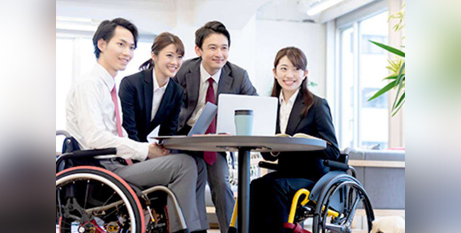 Authorities in Japan have ordered local officials to investigate the alleged forced sterilisation of people with disabilities following reports of malpractice by disability care service providers. Source: UCA News.
Katsunobu Kato, Health, Labor, and Welfare Minister, told reporters during a January 23 press conference that local governments have been directed to provide better support to individuals with disabilities, The Asahi Shimbun reported.
"We have issued an administrative notice to secure and enhance a collaborative system among welfare for persons with disabilities, maternal and child health, and child welfare," Mr Kato said.
In a notice dated January 20, the ministry ordered local authorities to immediately notify any organisations mandating sterilisation or contraception as a condition to avail its services.
Last December, local media reported that the Asunaro Social Welfare Service Corporation in Hokkaido, which caters to people with intellectual disabilities, mandated sterilisation or other birth control measures for couples who intended to start a family or live together.
Reportedly, eight men among the couples have undergone a vasectomy at the recommendation of the care home authorities.
Mr Kato said no one should interfere with the free will and decision-making powers of individuals with disabilities.
"It is extremely important to implement appropriate support based on the wishes of persons with disabilities, including marriage, childbirth, and child-rearing," he said.
Mr Kato also announced that the ministry is planning to research marriages, pregnancies, childbirths, and childrearing of people with disabilities to better understand their situation and provide appropriate support.
The research is expected to begin in the 2023 fiscal year.
FULL STORY
Japan probes 'forced sterilisation' of disabled people (UCA News)