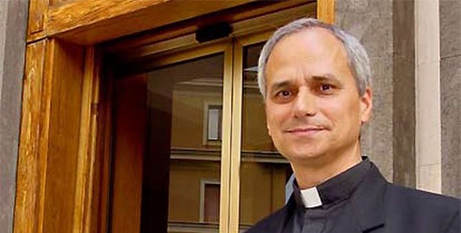 Pope Francis has named an American as the next prefect of the Vatican Dicastery for Bishops to succeed Cardinal Marc Ouellet. Source: CNA.
Bishop Robert Francis Prevost will lead the Vatican office responsible for evaluating new members of the Catholic Church's hierarchy, the Vatican announced yesterday.
Bishop Prevost, 67, has served as a bishop of the Diocese of Chiclayo in Peru since 2015. He is a member of the Order of St Augustine and led the Augustinian order as prior general from Rome for more than a decade after serving as a missionary priest for the order in Peru in the 1990s.
As the prefect of the Dicastery for Bishops, Bishop Prevost will play a key role in the selection process for diocesan bishops and in the investigation of allegations against bishops.
The ultimate decision in appointing bishops rests with the Pope, and he is free to select anyone he chooses. Usually, the Pope's representative in a country, the apostolic nuncio, passes on recommendations and documentation to the Vatican. The Dicastery of Bishops then discusses the appointment in a further process and takes a vote. On being presented with the recommendations, the Pope makes the final decision.
Bishop Prevost will begin his new post on April 12 and will receive the title of archbishop. He will succeed Cardinal Ouellet in both the position of prefect and as the next president of the Pontifical Commission for Latin America.
The Vatican announced the Pope had accepted Cardinal Ouellet's resignation at the age of 78.
After the cardinal was accused of sexual assault in a civil suit in August 2022, the Vatican conducted a preliminary investigation and concluded that there was not sufficient evidence to begin a canonical investigation against Cardinal Ouellet for sexual assault.
Cardinal Ouellet, who strongly denies the allegations, filed a defamation lawsuit in Quebec courts contending that a woman wrongly accused him of sexual assault in the lawsuit against the Archdiocese of Quebec.
FULL STORY
Pope Francis accepts Ouellet's resignation, appoints American to lead Dicastery for Bishops (By Courtney Mares, CNA)