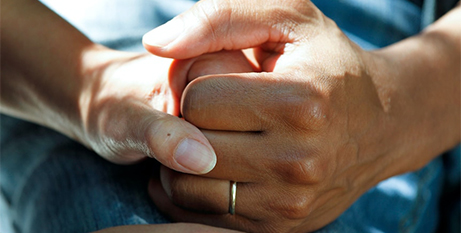 As voluntary assisted dying laws came into effect in South Australia this week, Catholic Health Australia has reiterated the focus of its members on "healing and accompanying the dying through excellent end-of-life care". Source: The Southern Cross.
Brigid Meney, CHA director of Strategy & Mission, said its members had consistently reaffirmed that they would not offer, support or facilitate voluntary assisted dying (VAD).
"Across the country, and in South Australia, Catholic Health Australia members have been the most significant advocates against the introduction of these laws," she said.
"The mission of our members will always be focused on healing and accompanying the dying through excellent end-of-life care.
"Like other states, our South Australian members will work within a framework in line with Catholic ethics to help guide our medical decision-making around requests for VAD. This guide will be in place as voluntary assisted dying becomes legal."
Ms Meney said this meant its members would not offer euthanasia in any of their services.
The law in South Australia recognises the conscientious objection of health establishments and their right to refuse to authorise or permit the carrying out of any part of the voluntary assisted dying process.
"In jurisdictions where voluntary assisted dying is in place, we have worked collaboratively with Church leaders, ethicists and our members to respond to requests for VAD in ways that are consistent with our Catholic faith," Ms Meney said.
FULL STORY
Accompanying the dying paramount for Catholic health providers (By Jenny Brinkworth, The Southern Cross)