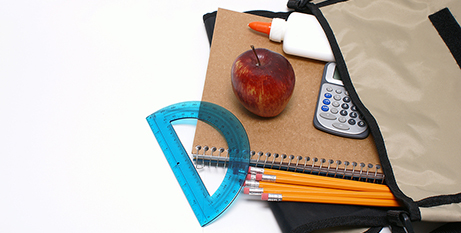 For the third year in a row, Amazon Australia has assisted the St Vincent de Paul Society in providing 1000 Australian students with back-to-school essentials for the start of the 2023 school year. 
The items include stationery, lunchboxes and drink bottles.
The collaboration is focused on some of the families the society knows are struggling with household expenses.
St Vincent de Paul Society national president Claire Victory said as the rapidly rising cost of living drives more people closer to the edge, the generosity of Amazon Australia will help many families.
"It's really pleasing to be helping another 1000 students get what they need to participate and learn," Ms Victory said.
"This campaign has now helped 3000 children around Australia. It's a great initiative and it's fantastic that Amazon Australia is maintaining its strong commitment to families doing it tough."
Amazon Australia Director of Operations Mindy-Espidio Garcia said the company's support is part of its "commitment to providing much-needed assistance to local communities where our employees live and work".
"Amazon is proud to once again partner with the St Vincent de Paul Society to support families with a range of back-to-school items, packed by the team at our Moorebank fulfilment centre in Sydney," Ms Garcia said.
"The start of the school year is an important time for every child, and every child deserves the opportunity to thrive. We hope this offers some assistance for parents setting their kids up for a successful 2023."
The St Vincent de Paul Society is distributing the back-to-school packs direct to families in need via its extensive membership network.
FULL STORY
Amazon helps Vinnies supply 1000 students with back-to-school essentials (St Vincent de Paul Society)