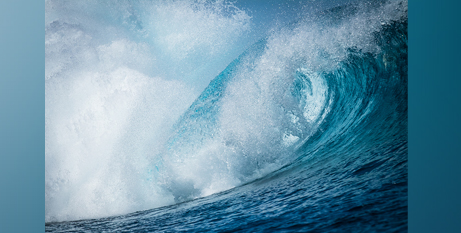 The Federation of Catholic Bishops Conferences of Oceania has released a statement focused on the oceans, which speaks of the need for "deeper ecological conversion" and to embrace "the challenge of integral ecology". 
Titled "The oceans of the world are interwoven with the future hopes of all peoples", the statement was prepared during the FCBCO's assembly in Fiji last week.
In the statement, the bishops said: "The nations and peoples of the Oceania region are facing some of the world's greatest uncertainties with growing anxiety, but with faith, hope and resilience.
"Rising sea levels, extreme weather events, human and economic insecurity, compounded by exploitation and pollution threaten the survival of many communities. The decisions we make today will determine the region's tomorrow, and how the vaka (canoe) of our peoples is held by the oceans."
Bishop Anthony Randazzo, the newly elected president of the FCBCO said: "The unique face of Oceania has called us together for deeper ecological conversion and to respond from the heart. Embracing the teaching of Laudato Si' and the challenge of integral ecology, we recognise that our economic systems need to be in balance with the pulse of life.
"We are hearing the cry of the land and water, we are hearing the cry of the poor, we are hearing the cry of the ocean. We are also hearing the Holy Spirit present in all these moments. As disciples of Christ, we commit ourselves to His mission to bring life to all, reconciliation and healing of all the many relationships of which we are part – with God, with our fellow human beings, with sea, earth and sky," Bishop Randazzo said.
FULL STORY
The oceans of the world are interwoven with the future hopes of all peoples (FCBCO)
RELATED COVERAGE
Jacqui Remond on how water creates 'sublime communion' with God (Vatican News)