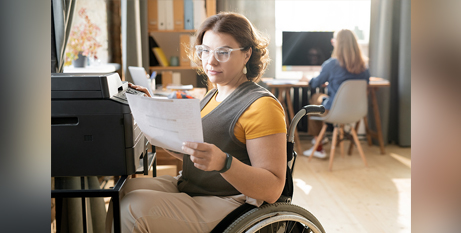 The abuse and maltreatment of Australians with a disability costs the economy $46 billion a year, according to an analysis published by the disability royal commission yesterday. Source: The Age.
The analysis published by the disability royal commission yesterday is believed to be the first such attempt to quantify the economic impact of abuse, violence, exploitation and neglect suffered by people with a disability. Its final report, due in September, will provide a raft of recommendations to the federal Government.
The analysis found it 43,000 people were not participating in the workforce due to neglect and 23,000 young people were not completing year 12 because of low expectations and bullying.
The figures come as the Albanese Government faces a mounting bill for the National Disability Insurance Scheme, which agency officials revealed at a Senate estimates hearing last week was already running $500 million over its $34 billion budget this financial year.
The research report, conducted by actuarial consulting firm Taylor Fry and the Centre for International Economics on behalf of the royal commission, investigated the costs of both systemic neglect and interpersonal violence experienced by people with a disability in 2021-22.
The cost of system failures – such as lost productivity due to low employment – was calculated at $27.7 billion. That figure also priced in the higher rate of avoidable deaths and preventable hospitalisations among people with a disability, including from greater rates of smoking and poor diet, lower rates of vaccination and less access to dental services.
Interpersonal maltreatment – such as violence in the home, sexual violence, child abuse and neglect – was costed at $18.3 billion, accounting for reduced quality of life, homelessness and costs to the health and child protection systems.
A statement from the royal commission said it "acknowledges this report is not just about financial cost but about real people's lives, everyday Australians living with disability, many of whom have experienced repeated violence and abuse".
FULL STORY
Neglect and abuse of people with disability costs $46 billion a year (By Natassia Chrysanthos, The Age)