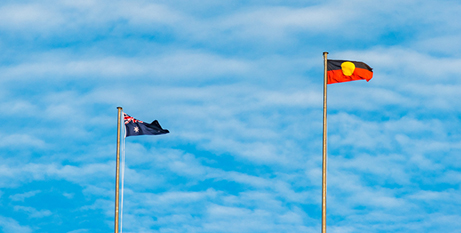 A coalition of religious organisations has sent a joint letter to MPs warning that future generations of Australians "will not forgive us" if the Indigenous Voice to Parliament fails at the referendum. Source: The Australian.
The open letter, penned by organisations including the Catholic, Uniting and Anglican churches, the Australian National Council of Imams and the Executive Council of Australian Jewry, used the week of action for the Voice to call on parliamentarians "to find ways to collaborate constructively across political divides".
"As leaders of Australia's major religious and ethno-religious organisations, we call on Australia's political leaders and all federal parliamentarians to support the Voice, called for by First Nations Australians through the Uluru Statement from the Heart," the letter says.
"Future generations of Australians will not forgive us if we fail to grasp the historical moment, and 'advance Australia' further along the path of justice."
It follows Opposition Leader Peter Dutton and legal affairs spokesman Julian Leeser signalling they expected the Voice to fail.
"At this point in time, we don't think that the referendum is on track for success," Mr Leeser said, pointing to concerns over the wording of the constitutional amendment and the lack of detail on how the body would function.
The letter, also signed by Sikh, Hindu and Buddhist leaders, said that if their coalition could overcome differences in religion and tradition, political parties should also be able to come together to support the Voice.
However, the letter also urges the Government to release any additional information that it could to win over the support of the Liberals and undecided Australians.
FULL STORY
Religious heads Voice concerns for the future (By Sarah Ison, The Australian)