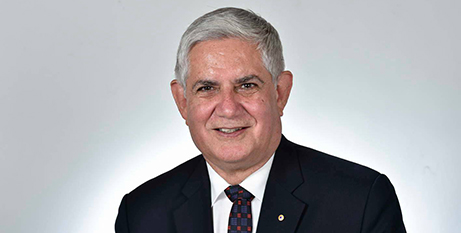 Ken Wyatt, a key adviser to the Government on an Indigenous Voice to Parliament, has warned Anthony Albanese to change tack and spell out fundamental details on the advisory body as concerns mount the Yes campaign is "losing ground". Source: The Australian.
The intervention from Mr Wyatt, the first Aboriginal cabinet minister and Indigenous Australians minister in the Morrison government, follows the latest Newspoll that revealed support for the Voice had fallen from 56 per cent at the start of the year to 53 per cent, with more Australians unsure how they would vote at the referendum.
The Coalition also voted against the Government's Referendum (Machinery Provisions) Bill in the House of Representatives on Tuesday, in a blow to supporters of the Voice, who wanted to achieve bipartisanship.
Mr Wyatt said he was worried by the Newspoll and he'd been hearing from supporters of the Voice, including from some Indigenous Australians, that they needed more detail and were becoming suspicious about why that had not been provided.
"They like the idea, but they just want to know it won't be a repeat of ATSIC and it's not a repeat of a parallel bureaucracy," Mr Wyatt said.
No Coalition MP crossed the floor to vote with Labor and the crossbench for the bill, which passed the lower house 87-52, despite expectations within the Government some Liberals would show their support for the advisory body by doing so.
The Greens, Jacqui Lambie Network and ACT independent senator David Pocock have indicated support for bill, giving the Government enough support to push it through the Senate.
FULL STORY
Ken Wyatt warns Anthony Albanese to change tack on the Voice and provide more detail (By Rosie Lewis, The Australian)