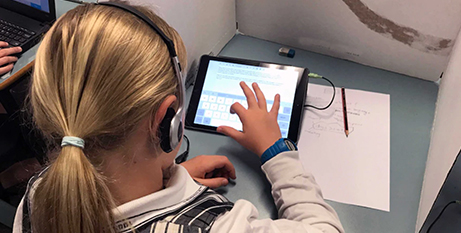 Easier-to-read NAPLAN test results are being backed by the nation's peak body for Catholic school parents, as 1.3 million Australian students have their reading, writing and maths skills assessed. Source: Yahoo News.
Results will be handed to parents and schools much earlier under an overhaul of the testing system, designed to improve learning outcomes and catch struggling students faster.
Reports will be simplified with the 10 NAPLAN bands scrapped for four proficiency levels which include exceeding, strong, developing, and needs additional support.
The NAPLAN will be held this week, after being brought forward from May to March.
Catholic School Parents Australia deputy chair Siobhan Allen said her body respected there were differing views, but the test data should be utilised.
"Moving NAPLAN will present some initial challenges, however the new timing, together with the online adaptive design of the tests, should prove more useful for student learning," she said.
The Catholic body said it understood the test could prove difficult for schools with poor internet access but pointed to efforts by education authorities to fix that.
It also recognised some students experienced major anxiety over sitting the test.
Australian Curriculum Assessment Reporting Authority chief executive David de Carvalho said while the testing was helpful, it needed to be kept in perspective.
"It doesn't measure overall school quality, it's not meant to tell us everything about a student or their achievement," he said.
"There is no need for students to undertake extra practice for NAPLAN and they should not feel apprehensive about the assessment."
FULL STORY
Why Catholic school parents are backing NAPLAN changes (AAP via Yahoo News)
RELATED COVERAGE
NAPLAN reporting to parents and carers – more and less (Catholic School Parents Australia)