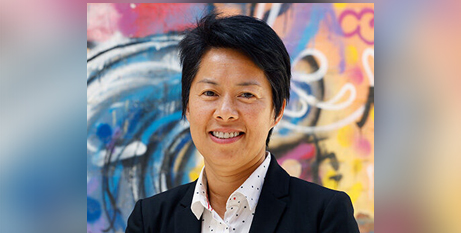 Hang Vo, the chief executive of Melbourne homeless service Sacred Heart Mission, has been announced as the new president of the Australian Council of Social Service.
ACOSS chief executive Cassandra Goldie said Ms Vo's appointment was an "historic yet overdue moment in ACOSS's 66-year history, which importantly reflects the diversity of experience within Australian society".
"Hang brings to the presidency an incredible depth of leadership and management experience – both lived and professional – and the staff and I couldn't be more pleased to be working with Hang," Dr Goldie said.
"Recently appointed CEO of Sacred Heart Mission and former CEO of Whitelion Youth, Hang has previously served as vice-president of ACOSS and holds director positions with the Victorian Pride Centre and Respect Victoria."
Ms Vo, who arrived in Australia as part of the Vietnamese refugee "boat people", said, "My personal experiences have shaped my commitment to inclusion, representation, social justice and equity.
"I am grateful to have the opportunity through the ACOSS presidency and as Sacred Heart Mission's CEO to contribute to a more just society and change the systems and structures that perpetuate disadvantage and lock people in poverty."
FULL STORY