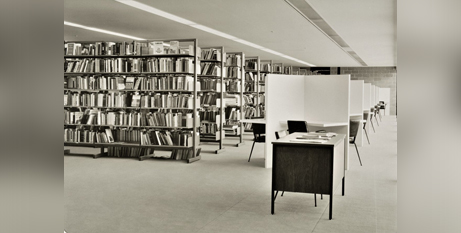 Corpus Christi College, the regional seminary of Victoria and Tasmania, will this weekend mark 100 years of forming and training priests to serve the people of God. Source: Melbourne Catholic.
Corpus Christi is the oldest seminary still operating in Australia that retains its original name.
On March 19, 1923, on the Feast of St Joseph, the first seminarians set foot in the newly established seminary at Werribee.
Large though the mansion was, the growing number of seminarians forced the College to begin work on extensions. In 1941, the Corpus Christi became the regional seminary of Victoria and Tasmania and numbers continued to grow. By 1959, realising that constant extensions were impractical, the college officially opened a second campus in Glen Waverley.
Cultural changes in the 1960s and 70s caused priestly vocations to decline, and by 1972, both locations closed. In 1973, a new Clayton campus was opened and blessed during the 40th International Eucharistic Congress, held in Melbourne. Catholic Theological College had been established only the year before, and the collaboration of both colleges marked a new era of priestly formation.
In 1999, both Corpus Christi College and CTC were moved to the heart of Melbourne, in order to be close to St Patrick's Cathedral. This was the beginning of Corpus Christi's time in Carlton, where it remains today, caring for the church of the Sacred Heart.
Fr Cameron Forbes began as rector of the seminary in January and is "hopeful" about the College's future.
"To discern a priestly vocation today is counter-cultural," Fr Forbes said. "Our aim at the seminary is to equip young men with the skills they need to preach the gospel in both words and deeds, in season and out of season, regardless of the environment."
A special centenary Mass will be celebrated by Melbourne Archbishop Peter Comensoli at Sacred Heart Church, Carlton, on Sunday at 11.30am.
FULL STORY
100 years of Corpus Christi College (Melbourne Catholic)