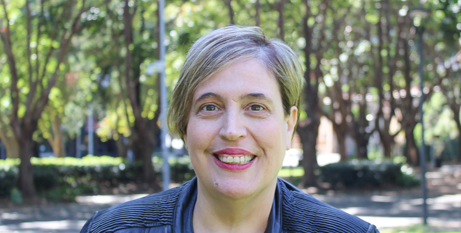 The newly appointed chief executive officer of the St Vincent de Paul Society NSW, Yolanda Saiz, says she is looking forward to bringing the organisation's mission of 'radical inclusivity' to life in providing care to people experiencing poverty and disadvantage.
Ms Saiz comes to the role following an extensive career in the commercial, local government and non-profit sectors. She has experience in developing and delivering strategy, driving commercial growth and leading teams through cultural change.
She has been acting in the role of CEO since January, having first joined the Society in 2011 as Head of Communications. She has been a member of the Executive Leadership Team since 2016, most recently as Executive Director – Commercial Enterprise, Fundraising and Communications from late 2019.
"Yolanda has demonstrated a deep commitment to the Society's mission and vision for many years, and has ably led our retail, commercial enterprise, fundraising and communications functions through the very significant challenges of the past few years," Paul Burton, NSW State Council President, said.
"Yolanda was appointed after a comprehensive and competitive search process. We are very grateful to Yolanda for the leadership that she has shown as Acting CEO and look forward to working closely with her into the future," Richard Stewart, Board Chair, said.
Ms Saiz said she was "excited and honoured to have the Board and State Council's confidence to lead one of the most inspiring organisations in NSW, as it focuses on providing care to people in the community who are experiencing poverty and disadvantage".
"I'm deeply grateful to my colleagues on the Executive Leadership Team for their support and together we look forward to bringing our mission of radical inclusivity to life. I am excited to work with our members, employees and volunteers to deliver on the new strategy so that our services can reach more people in more communities."
FULL STORY
The St Vincent de Paul Society NSW announces new CEO (St Vincent de Paul Society NSW)