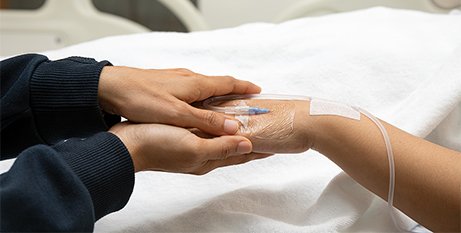 Catholic bishops in the United Kingdom have joined forces with other faith leaders to oppose legislation that would introduce voluntary euthanasia as part of end-of-life care. Source: Catholic World Report.
While the Catholic bishops of England and Wales have submitted written evidence to Westminster's Health and Social Care Select Committee Inquiry into Assisted Dying, Scottish bishops issued a statement on May 18 with other religious leaders opposing a separate bill that is due to be debated at Holyrood (the Scottish Parliament).
The bill being considered by Holyrood would introduce assisted suicide in Scotland for terminally ill people if ratified.
The joint statement from faith leaders in Scotland warns that assisted dying "undermines the dignity of the human person, and to allow it would mean that our society as a whole loses its common humanity".
"The ways in which similar laws in other countries are being applied, and the effect that its introduction would have on some of the most vulnerable in our society, including the disabled and the elderly, would be extremely detrimental. We are called to care for those who are suffering, not to end their lives.
"The Church of Scotland, the Roman Catholic Church in Scotland, and the Scottish Association of Mosques remain firm in their opposition to assisted suicide and euthanasia."
The law on assisted suicide is devolved throughout the UK with Westminster, Holyrood, and the parliaments of Jersey, Guernsey, and the Isle of Man, all in the process of considering the issue separately.
FULL STORY
UK Catholic bishops join other faith leaders to oppose assisted suicide bills (By Madeleine Teahan, CNA via Catholic World Report)
RELATED COVERAGE
Religious leaders speak out against assisted dying in Scotland (by Madoc Cairns , Ellen Teague, The Tablet)