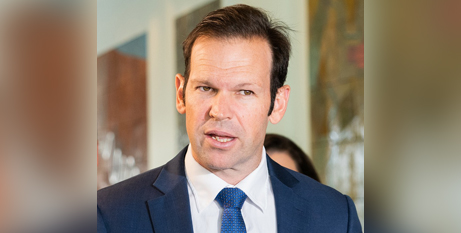 The ACT Government has trashed the sanctity of Australian property rights with a rash and heavy-handed takeover of the Catholic-run Calvary Hospital in Canberra, writes Senator Matt Canavan. Source: The Courier Mail.
Last year, the ACT Government decided to begin negotiations to end a contract with Calvary Hospital to provide hospital services, and Calvary's associated land and buildings. The contract had been signed by the ACT Government just 11 years prior and had 77 years left to run.
Negotiations went quiet last November. Calvary did not hear from the ACT Government for six months. Their CEO was then called in to meet the Minister and was told that the Government was ending negotiations. The Government would take over the Calvary Hospital using the ACT Government's compulsory acquisition powers.
This overnight raid of private assets is an abomination. If allowed to stand it risks the trust that private businesses have invested in Australia. While the black-and-white rules have always given Australian governments the power to forcibly acquire assets, the unwritten rule is that these powers are used sparingly and only as a last resort.
If the ACT Government's approach becomes the new norm, how could any private business have the confidence to engage in long-term contracts with a government, when that government could just rip the contract up if they change their mind in the future?
Because of these risks, I have pushed for a Senate inquiry into what has happened in the ACT. There are also suggestions that the ACT Government has taken its action because of an anti-Catholic bias. Many Australians are concerned about what the ACT Government's actions could mean for Catholic schools or aged care facilities.
Matt Canavan is an LNP Senator for Queensland
FULL STORY
Opinion: Fears over anti-Catholic bias as government rips up contract (The Courier Mail)
RELATED COVERAGE
Calvary hospital takeover to be probed by federal senate (The Australian)
Senate committee poised to examine if ACT government should hold inquiry into Calvary Hospital takeover (ABC News)