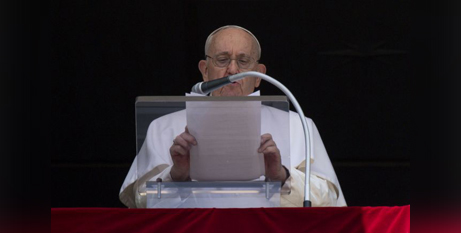 Pope Francis has made a direct call to Russia to renew the deal that allowed Ukraine to export grain to countries in Africa, Asia and the Middle East. Source: CNA.
"I appeal to my brothers, the authorities of the Russian Federation, that the Black Sea Initiative be restored and grain be transported safely," the Pope said on Sunday at the end of his weekly Angelus prayer and address.
The Kremlin announced on July 17 that the wartime grain deal would be suspended until "the part of the Black Sea deal related to Russia is implemented". Russia has also bombed Ukraine's Black Sea ports since quitting the agreement.
The move by Russia has sparked fears for even higher food prices and increased poverty in countries already suffering from hunger.
Pope Francis also repeated his regular request for prayers for Ukraine.
"Let us not cease to pray for the tormented Ukraine, where war destroys everything, even grain," he said. "This is a grave offence against God, for grain is his gift to feed humanity; and the cry of millions of starving brothers and sisters rises to heaven."
In response to leaders' appeals to reinstate the grain deal, Russia's President Vladimir Putin said at a two-day Africa summit he hosted last week in St Petersburg that Russia could deliver grain for free to six African countries: Burkina Faso, Zimbabwe, Mali, Somalia, Central African Republic, and Eritrea – all allies of Russia apart from Somalia.
FULL STORY
Pope appeals for grain agreement, "the cry of the hungry rises to Heaven" (By Hannah Brockhaus, CNA)