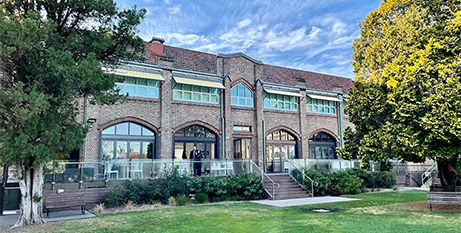 After more than 21 years as home to the Sydney Archdiocese, the Polding Centre in Sydney's CBD will close its doors for the last time this month as the chancery moves to Leichhardt. Source: The Catholic Weekly.
The archdiocese's new home, St Martha's in Leichhardt, has a long and proud history steeped in the Catholic faith.
The St Martha's Leichhardt site was purchased by Cardinal Francis Moran in 1886 and has since served the Sydney Archdiocese —first as an aged care home run by the Little Sisters of the Poor, then by the Sisters of St Joseph as an industrial home for girls, and most recently, as the head office of Sydney Catholic Schools.
"St Martha was a witness to Jesus Christ resurrecting her brother, Lazarus, to life, so it is only fitting that with this in mind, we continue to honour her by reimagining a site so ingrained in the Catholic DNA of Sydney," Sydney executive director of administration and finance Michael Digges said.
The archdiocese's director of property and James Bichard said the retirement of the Polding Centre was an essential step in the life of the Archdiocese.
"Demolition of the Polding Centre will commence late in 2023. Staff who have seen St Martha's are delighted that the offices have so much daylight and views to trees and the gardens – a very different setting," Mr Bichard said.
St Martha's Leichhardt will open to staff on September 5.
FULL STORY
Sydney's chancery leaves Polding for Leichhardt (The Catholic Weekly)