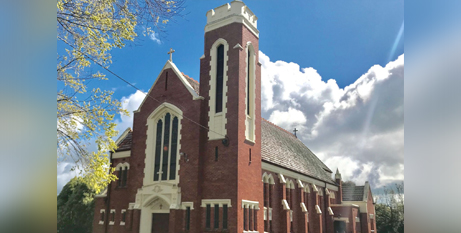 A "Day of prayer and reflection" was held at St Joseph's Church in Korumburra, Victoria, on Saturday following the deaths of three locals in a tragedy that affected the small community and surrounding area. Source: South Gippsland Sentinel-Times.
The service follows the deaths of three Korumburra residents, Don and Gail Patterson, and Gail's sister Heather Wilkinson, allegedly as a result of eating a contaminated meal at the home of a family member in Leongatha on Saturday, July 29.
The two sisters died of food poisoning on Friday, August 4 and Mr Patterson on Saturday, August 5. Mrs Wilkinson's husband, Korumburra Baptist Pastor Ian Wilkinson, remains in hospital in Melbourne.
Local parishioner Ken Loughnan said the day was just a matter of providing a quiet place for prayer, contemplation, solidarity and reflection after the tragedy.
"Over the past three weeks there has been a lot of sadness, I think. So, what we are doing today is to try to provide an opportunity, and we've had some church services, but what we wanted to do was just to open our doors here to everybody, so the whole community, not just the Catholics, not just the other religious denominations as an ecumenical site, but rather for everybody and the philosophy is that, after all, we're all God's children," Mr Loughnan said.
A message from the Sale Diocese, which sanctioned the day, said:
"Prayer invites us to gather in solidarity with each other to reach out to God in times of sadness and distress. We remember with love those who have died and we pray particularly for Pastor Ian Wilkinson, as well as everyone who is affected by this tragedy."
As well as members of the community, representatives of Victoria Police also attended to show their support and solidarity with the Korumburra community.
FULL STORY
'Day of Prayer and Reflection' embraced by Korumburra community (South Gippsland Sentinel-Times)
St Joseph's Korumburra gathers in prayerful solidarity (Sale Diocese)