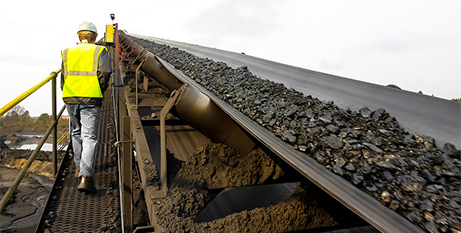 The Southern African Catholic Bishops' Conference has initiated a class-action suit against a global mining company, based in Australia, on behalf of current and former miners who turned to the Church for help after contracting incurable lung diseases. Source: CNA.
An application for certification of a class action, initiated by the conference's Commission for Justice and Peace, accuses the mining company, South32, of failing to provide workers with adequate training, equipment, and a safe working environment. The application alleges that the company failed to create procedures and protections required by law and asks the court to order compensation to be paid to those workers.
Cardinal-elect Stephen Brislin, the Archbishop of Cape Town, said in a statement that the bishops took the initiative to assist the miners because ex-employees do not receive legal assistance from the unions of which they were formerly members while working.
"Ex-mine workers are no longer under trade unions, and this renders them voiceless and incapable of demanding social justice for the sickness that they incurred while working in the mines," Cardinal-elect Brislin said in a statement.
"The Church is always concerned about the wellbeing of people with whom we work and live. It is thus incumbent on the Church to give assistance where it can so that the rights of the vulnerable are respected and so that they can access compensation that is legally due to them. Many companies are amenable to settling such cases, but in some instances court action is necessary."
The application states that coal mine dust can lead to preventable lung diseases, such as pneumoconiosis and chronic obstructive pulmonary disease. The application covers actions from March 12, 1965, until the present.
South32 is a multibillion-dollar metal mining company based in Perth, Australia, that operates in six countries. A spokesperson for South32 said: "This matter is currently being considered by the business. We are unable to comment further at this point in time."
FULL STORY
South African bishops file class-action suit against mining company over black lung disease (By Tyler Arnold, CNA)