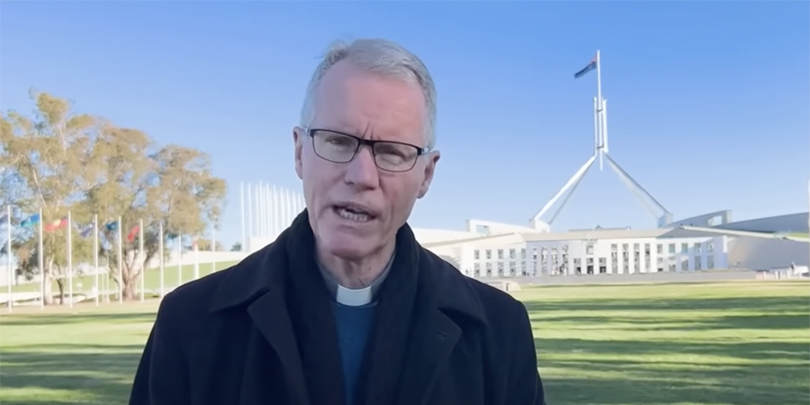 Senior Canberra-Goulburn priest Fr Tony Percy has criticised the ACT Government for the way it passed legislation decriminalising some drugs, raising alarm over whether the same "lack of due process" will be applied to its looming euthanasia laws. Source: The Australian.
Fr Percy – who has gone toe to toe with the ACT Government in recent months over its forced acquisition of the Calvary Hospital – said he was becoming increasingly concerned over the "total lack of transparency" in how major reforms progressed.
"This just feeds into the Calvary incident where there is a lack of due process and governance, no question at all," he said.
ACT Health Minister Rachel Stephen-Smith earlier this month revealed the Government took the commitment to decriminalise drugs "quietly" to the 2020 election and purposefully chose to introduce the reforms through a private member's bill rather than government legislation.
Fr Percy said he was personally uncomfortable about the move to decriminalise the possession of drugs under certain thresholds, including cocaine, heroin and ice.
The ACT laws will decriminalise the possession of 1.5g or less of amphetamine, cocaine, methamphetamine, MDMA and magic mushrooms and 1g or less of heroin. The possession of 0.001g or less of LSD will also be decriminalised. Those in possession of the drugs under the set thresholds will be given either a $100 fine or direction to attend an assessment or harm reduction session.
Fr Percy said Ms Stephen-Smith's comments on how the ACT Government was able to "quickly" legislate its policy demonstrated the Government was being "disingenuous and dishonest" with constituents.
"The other issue that's going to come up now is with voluntary assisted dying laws … and the Government now is a law unto itself," he said.
FULL STORY
Father Tony Percy attacks ACT tactics to decriminalise drugs (By Sarah Ison, The Australian)