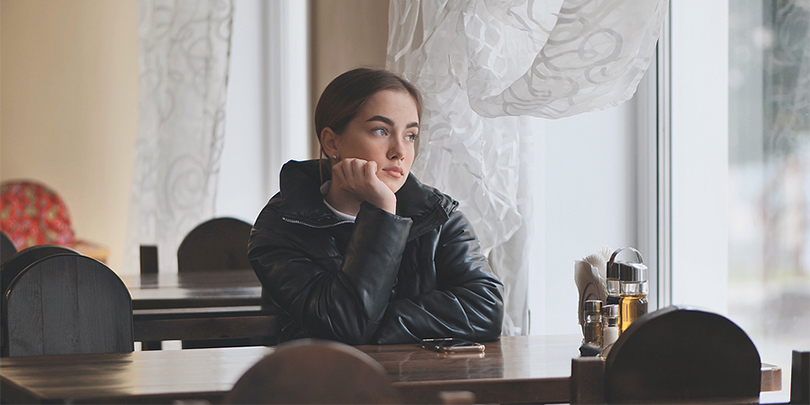 Young Australians are more connected than ever before, but loneliness and feelings of social isolation are on the rise. Source: SBS News.
A new report from the federal Government's Australian Institute of Health and Welfare (AIHW) has found an increasing number of people aged 15–24, especially young females, have reported experiencing loneliness.
Kate Filia, senior research fellow at youth mental health organisation Orygen, said her research has also indicated loneliness is increasing among young people in Australia.
"We've found in our most recent dataset that almost a quarter of young people in Australia today are saying that they feel lonely most of the time," Dr Filia said.
According to the AIHW report, in April 2020, during the nationwide COVID-19 lockdown, 46 per cent of respondents reported feeling lonely at least some of the time in the past week.
Loneliness has declined slightly, but two years later, 36 per cent – more than one-third – of Australian adults said they experienced loneliness at least sometime during the week.
As of 2021, 25 per cent of females aged 15-24 said they often felt very lonely. While loneliness in other demographics appears to be steady or reducing, this group remains elevated.
There is not one clear cause for rising loneliness.
Researchers have identified some positive impacts of how social media can help people feel socially connected, but it can also exacerbate feelings of loneliness.
Throughout the pandemic, young people reported the highest levels of loneliness, which Dr Filia says continue to linger.
She said loneliness is closely linked with mental health conditions like depression and anxiety and described the relationship as "circular".
FULL STORY
Why is loneliness on the rise among young Australians? (SBS News)
RELATED COVERAGE
Covid loneliness lingers, especially among young, report finds (The Australian)