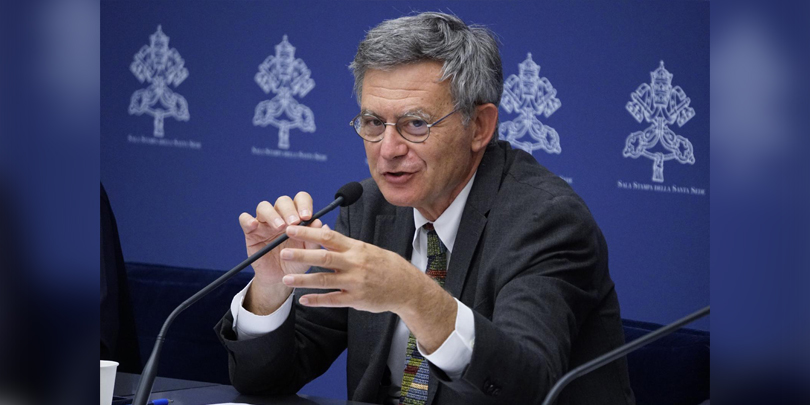 Any limitations and rules regarding media access during the upcoming Synod on Synodality are rooted in the "essence" of a Synod and meant to help participants in their discernment process, a Vatican official has told reporters. Source: CNS.
"The way in which we are going to share information about the synod is very important for the discernment process and for the entire Church," Paolo Ruffini, prefect of the Vatican Dicastery for Communication and head of the Synod's communication committee said at a Vatican press conference on Saturday.
Some of the "few rules regarding communication" stem from "the essence of the Synod," he said, which Pope Francis has repeatedly underlined is not a "parliament" or convention but a journey of listening and walking together in accordance with the Holy Spirit.
"Maintaining the confidentiality, the privacy, and, I would say, the sacredness of certain places for conversation in the Spirit, is part and parcel of the desire to make these moments a true opportunity for listening, discernment and prayer rooted in communion," he said.
The news conference with updates about the Synod – how it will work and what reporters can expect – came just days after Pope Francis had told journalists aboard his flight from Mongolia that the discussions at the assembly of the Synod of Bishops October on 4-29 will not be open to the public or to reporters to "safeguard the synodal climate."
However, Mr Ruffini said, some portions of the Synod will be livestreamed and open to Vatican accredited reporters including the opening Mass on October 4, the prayer before each general congregation and the opening sessions of each of the five segments or "modules" into which the Synod will be divided.
FULL STORY
Vatican offers details on how synod will work, media access (By Carol Glatz, CNS)
RELATED COVERAGE
Prayer Vigil to highlight centrality of prayer in Synod process (Vatican News)