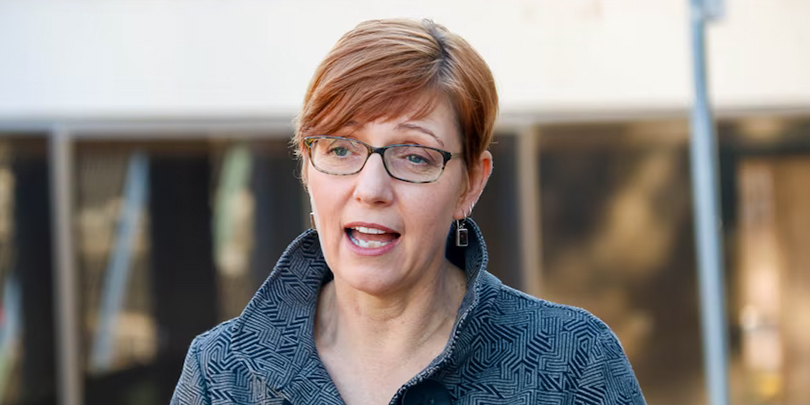 The ACT's Cabinet signed off on the start of work to draft a law to compulsorily acquire Calvary Public Hospital Bruce almost a year before the Government announced the takeover. Source: Canberra Times.
Cabinet gave permission to start drafting legislation two months into negotiations with Calvary over the hospital's future, with no intention to introduce the bill while the Government was trying to strike a deal with the Catholic hospital operator, documents show.
The ACT's Cabinet gave permission for legislation to start being developed to compulsorily acquire the Calvary Public Hospital Bruce almost a year before the Government made the announcement.
This happened just months into the negotiations with Calvary about the hospital's future but it was not intended to be introduced while the Government was trying to reach an agreement, documents have revealed.
ACT Health Minister Rachel Stephen-Smith this week told a federal Senate hearing the Government started drafting legislation in March 2023.
But documents, released under freedom of information, show the Government had actually started to plan to draft legislation in May 2022.
The Government had considered introducing legislation in late 2022 and this was included in the Government's program, but this was later removed.
Documents reveal the Government wanted to ensure the legislation was drafted in case negotiations with Calvary over the future of the hospital site had failed.
Ms Stephen-Smith publicly announced the Government would be taking over the hospital on May 10. This was only two days after Calvary had been informed.
Calvary expressed shock at the ACT Government's decision and described it as an "unexpected and unilateral decision" by the Government.
But the Government has always maintained it told Calvary compulsory acquisition was an option if negotiations failed.
FULL STORY
ACT government signed off on work to draft Calvary takeover law a year before it was announced (By Lucy Bladen, Canberra Times)