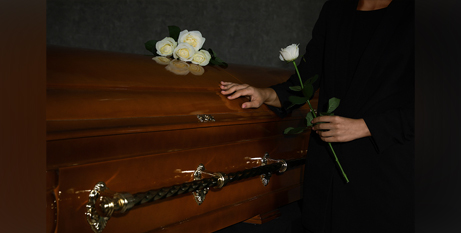 Church leaders in Ireland are hopeful that more parishioners will step up and preside at funerals to ease the burden on overworked priests, with two dioceses already commissioning laypeople to take charge where there is no priest. Source: Irish Catholic.
More than 70 new lay leaders in Clogher and Down and Connor dioceses are undertaking training to preside over funerals, with the dioceses praising participants for "stepping forward and embracing the ministry with enthusiasm, compassion and commitment".
In the coming months, the leaders will be commissioned and begin their work in parishes across the two dioceses.
Clogher Diocese communications officer Dr Gary Carville said it was "heartening" that more than 40 people have been nominated by their parish and volunteered to come forward for training".
"What is envisaged is that it will be lay people leading the liturgy for the reception of the body at the church and the rite of committal at the graveside," Dr Carville said.
At the heart of the new ministry lies "the call of Christ to serve the people of God," he added.
"This is ministry, this is serving, this is caring. We are very hopeful for the future," Dr Carville said.
Bishops have pledged their support to laity and parishes to develop "new ways" of preparing for and celebrating funerals. Thousands of funerals take place in the dioceses each year, placing a heavy burden on clergy at a time when vocations are dwindling. This is particularly acute given the fact that funeral obsequies in Ireland traditionally occur quickly.
Clogher Bishop Larry Duffy said that training, formation and ongoing support will be "absolutely necessary" to encourage more laity to take on the new ministries.
FULL STORY
Parishioners to take on leading funeral rites (By Ruadhán Jones, Irish Catholic)