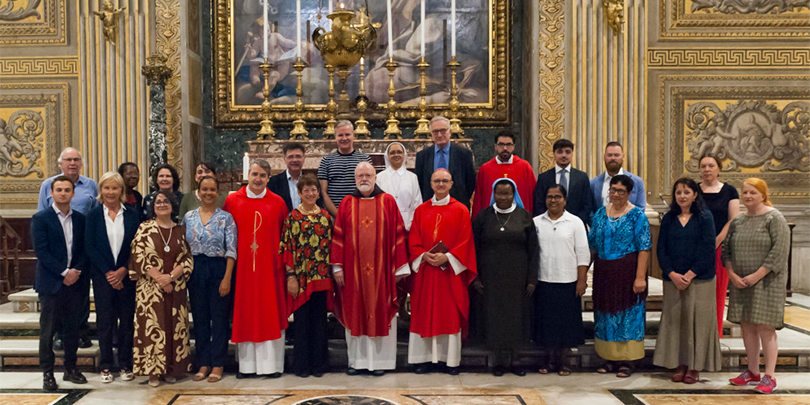 The Synod on Synodality should dedicate substantial discussion to addressing sexual abuse in the Church and include the voices of survivors, the Pontifical Commission for the Protection of Minors said in a statement released yesterday. Source: NCR Online.
"We ask that sexual abuse in the Church permeate your discussions as they address teaching, ministry, formation and governance," the commission said in a written "Call to Action".
"While at times it may seem like a daunting set of questions to face, please rise to the challenge so that you may address, in a comprehensive way, the threat posed by sexual abuse to (the) Church's credibility in announcing the Gospel," it added.
The 19-member international papal commission released the call to action ahead of the upcoming assembly of the Synod of Bishops, to be held on October 4-29, and the consistory for the creation of new cardinals on Saturday.
The three top priorities, the commission said, were: greater "solidarity with victims and survivors in light of ongoing revelations of abuse"; increased commitment and resources by Church leaders to promote safeguarding everywhere; and giving safeguarding a more prominent place in discussions at the Synod on Synodality.
"The reality of sexual abuse in our Church goes to the heart of the Synod's agenda," it said. "It permeates discussions on leadership models, ministry roles, professional standards of behaviour and of being in right relationship with one another and all of creation."
"We urge you to dedicate meaningful time and space to integrate the testimony of victim/survivors into your work," it said, as well as the experience Synod participants have had in "confronting or dealing with sexual abuse in the Church".
The commission also said that "recent publicly reported cases point to tragically harmful deficiencies in the norms intended to punish abusers and hold accountable those whose duty is to address wrongdoing."
"We are long overdue in fixing the flaws in procedures that leave victims wounded and in the dark both during and after cases have been decided."
FULL STORY
Papal commission asks Synod make safeguarding a bigger priority (By Carol Glatz, CNS via NCR Online)
RELATED COVERAGE
Protection of Minors Commission asks Synod to dedicate time to safeguarding issues (Vatican News)
Pope's own abuse commission blasts system that leaves victims 'wounded and in the dark' (Crux)