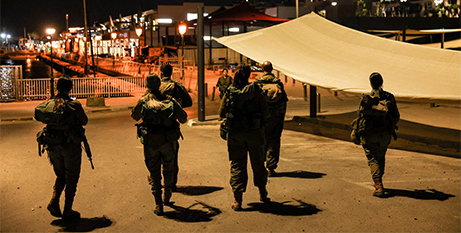 The conflict in Gaza cast a shadow over a major conference on the Vatican and the Holocaust on Monday, with one participant calling the recent carnage the worst slaughter of civilian Jews in one day since the Holocaust. Source: Yahoo News.
The conference was organised after the opening in 2020 of Vatican archives of the pontificate of Pope Pius XII, which led to the discovery of a letter showing that he knew details about the Nazi attempt to exterminate Jews in the Holocaust as early as 1942.
Cardinal Pietro Parolin, the Vatican secretary of state, changed his prepared opening comments to mention the "terrible and despicable attack" against "Israeli brothers and sisters".
Cardinal Parolin said: "Unfortunately, violence, terrorism, barbarism and extremism undermine the legitimate aspirations of Palestinians and Israelis."
Riccardo Di Segni, the chief rabbi of Rome, said: "My thoughts are more there than here."
Two speakers from Israel's Yad Vashem Holocaust Remembrance Centre cancelled their appearances at the three-day conference, which is bringing together historians and theologians to address Jewish-Christian relations after the opening of the archives.
Professor Deborah Lipstadt, the United States Special Envoy to Monitor and Combat Anti-Semitism, and who won a landmark case in London against Holocaust denier David Irving in 1996, sat in the front row.
"It's the greatest number of Jews killed in one day since the Holocaust," she told Reuters, saying the previous record of civilians killed was a bombing of a Jewish community centre in Buenos Aires that killed 85 and injured hundreds in 1994.
Israel's Kan TV said the death toll from the Hamas attack had climbed to 800. Meanwhile, Israel pressed on with retaliatory strikes, which have killed more than 500 people since Saturday.
Cardinal Parolin also mentioned displaced and wounded Palestinians, saying "our closeness and prayers also go to their families, and all civilians, totally innocent".
FULL STORY
Gaza conflict casts shadow over Vatican Holocaust conference (By Philip Pullella, Reuters via Yahoo News)
RELATED COVERAGE
Cardinal Parolin decries "terrible, despicable attack" against Israel (Vatican News)