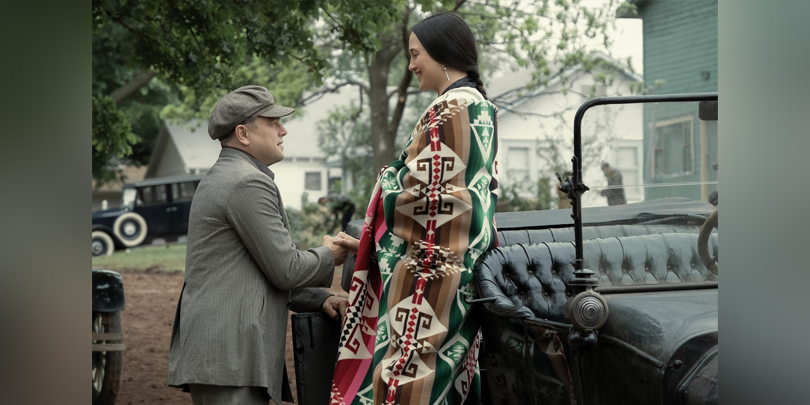 Based on a 2017 best-selling non-fiction book, Killers of the Flower Moon tells of the brutality against the Indigenous Osage Nation people in the United States after oil was discovered on their land. Source: Australian Catholics.
Directed by Martin Scorsese, the film depicts a string of brutal crimes against the Osage people in the 1920s that came to be known as America's "Reign of Terror".
The wealth of the Osage people was controlled by white guardians, who had the authority to approve or deny spending.
The story is told against the background of the life of World War I veteran Ernest Burkhart (DiCaprio), who falls in love with Mollie (Gladstone), a member of a wealthy Osage family.
Burkhart arrives to visit his rich cattle-baron uncle, "King" Hale (De Niro). Hale combined self-serving ambition with violent intent and greed.
The FBI steps in to investigate the deaths of 24 Osage people, who were murdered one-by-one in mysterious circumstances.
Jesse Plemons plays FBI agent Tom White and the film documents a conspiracy to kill Osage people, including members of Mollie's family, for their wealth.
Burkhart is drawn into violence by his uncle, who views indigenous people as undeserving. Hale knows that Mollie was his path to greater wealth and he intentionally manipulates his nephew's relationship.
Scorsese, as director, keeps a focus on the compromised love between Mollie and Burkhart, but centres his plot firmly around Native American genocide.
The film aims insightfully to be a compelling statement about the horrific abuse that the Osage Nation experienced at the hands of racially motivated white people. De Niro and DiCaprio are excellent, but Gladstone as Mollie – surrounded by deceitful men – is exceptional. The movie has a long runtime, which is justified, but the film's narrative drive gives less than adequate treatment to some of the weighty emotional issues the film raises.
Review by Peter W Sheehan, Jesuit Media
Killers of the Flower Moon: Starring Leonardo DiCaprio, Robert De Niro, Lily Gladstone and Jesse Plemons. Also, John Lithgow and Tantoo Cardinal. Directed by Martin Scorsese. Rated MA15+. Restricted. (Strong injury detail and suicide references). 206 min.
FULL STORY
Killers of the Flower Moon (Jesuit Media via Australian Catholics)