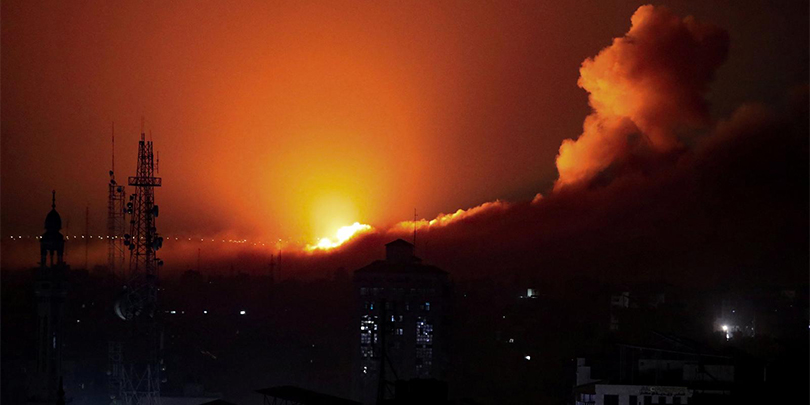 Pope Francis yesterday renewed his appeal for a ceasefire in the Israel-Hamas war, praying for people suffering from wars in various parts of the world, including in Ukraine. Source: Vatican News.
"May we think about the children, all the children involved in this war, as well as in Ukraine and other conflicts: we are killing their future in this way."
Pope Francis made his appeal for an end to the war in the Holy Land at the Angelus prayer.
"I implore you to stop, in the name of God," he said, adding: "Cease fire!"
The Pope expressed his hopes that "every possible avenue is pursued to absolutely avoid an escalation of the conflict, to provide assistance to the wounded, and to deliver aid to the population of Gaza, where the humanitarian situation is extremely dire."
He also called for the release of the more than 200 Israeli hostages who were taken during Hamas' deadly incursion on October 7.
"Among them are also many children; may they return to their families!" he appealed.
Pope Francis concluded his appeal by inviting everyone to gather the courage to end the war.
"Let's pray that we have the strength to say 'enough'," he said.
Israel is continuing to press its offensive against Hamas militants in Gaza, urging civilians in the northern part of the territory to move to the south.
The Palestinian Red Crescent says 15 people were killed when an ambulance was struck outside Gaza City's biggest hospital. According to reports, Israel said it hit an ambulance that was being used by Hamas.
Israel began bombing Gaza after Hamas killed more than 1400 people in Israel and kidnapped more than 200 others.
Israeli Prime Minister Benjamin Netanyahu has said there will be no temporary ceasefire with Hamas in Gaza until all Israeli hostages are released.
FULL STORY
Pope renews appeals for ceasefire in Holy Land, release of hostages (By Devin Watkins and Nathan Morley, Vatican News)