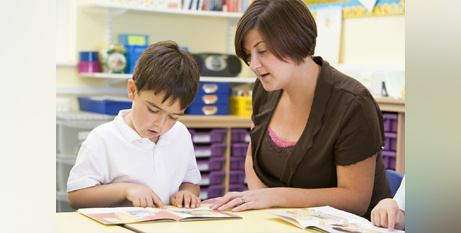 The National Catholic Education Commission has called on the Commonwealth Government to review its new teaching bursaries program, which is currently targeted solely at the government school sector. 
The program, which opened on Monday, offers 5000 bursaries of up to $40,000 to recruit teachers to government schools.
National Catholic education executive director Jacinta Collins said the program "will skew recruitment of teachers to public schools when there is need across Catholic and other non-government schools".
"There are critical teacher shortages in every sector, particularly in rural, regional and remote areas," Ms Collins said.
She said the Commonwealth is not the employer of teachers, like state and territory governments, and has a responsibility to remain sector-neutral in addressing national teacher workforce challenges.
"There is a long-established recognition of school choice by successive governments that ensures support for all schools according to need," Ms Collins said.
"While government schools are yet to reach 100 per cent of the Schooling Resource Standard (SRS), the Commonwealth Government is now meeting its full share of needs-based funding for all schools.
"Many state and territory governments are already incentivising the recruitment of teachers through bursaries and scholarships for their government schools."
Ms Collins said Catholic school principals are telling the NCEC that they are "unable to compete with the incentives being offered in the public sector".
"To favour one sector over another creates an uneven playing field and makes it extremely difficult for Catholic and other low-fee schools to attract teachers. Parents, who meet almost 25 per cent of the SRS for Catholic schools will carry the burden."
FULL STORY
Commonwealth scholarships should be available to all school sectors to address critical shortages says Catholic education (NCEC)