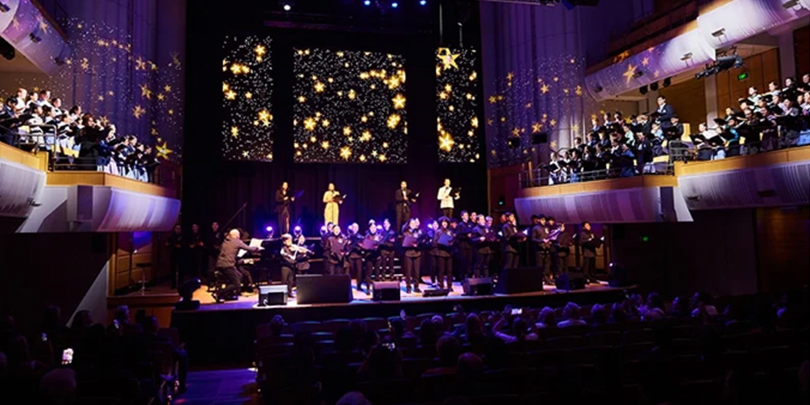 Faith-based education remains a "fundamental and important option for families" as the future of schooling is transformed in New South Wales, Premier Chris Minns has told a Sydney Catholic Schools forum. Source: The Catholic Weekly.
"As a parent, I want to see my kids be able to have the same faith-based education that I was able to have as a student, and as Premier I firmly believe that having a faith-based education system is a fundamental and important option for families," Mr Minns said at the Architects of Change Forum, held at City Recital Hall on November 8.
In affirming faith-based education from a personal and professional perspective, Mr Minns said teachers influence their students well beyond the classroom.
"A teacher can pick an insecure teenager and see something in them that they don't see in themselves, and then brick by brick, build up their confidence and knowledge, and then hopefully unleash them on the world," he said.
"Defining excellence in education to me means having a system that leaves no child behind and gives every student the tools they need to enter adult life with every chance of success."
The forum saw educators, leaders and industry stakeholders come together to hear ongoing and future plans for Sydney's 147 primary and secondary Catholic schools, with ABC journalist Leigh Sales guiding the conference as MC.
"In the space of education, the goal is to deliver better outcomes for all children and to give them the tools to have functional, productive lives, rooted in kindness and caring for community," Ms Sales said.
Sydney Catholic Schools chief of staff Jacquelin Frost said change was most effective when it was "built based upon a clear need or problem."
Dr Frost, a strategic advisor for key initiatives across the Catholic school sector, said for change to work, it must be embraced by all stakeholders.
FULL STORY
Catholic education embraces the future (By George Al-Akiki, The Catholic Weekly)