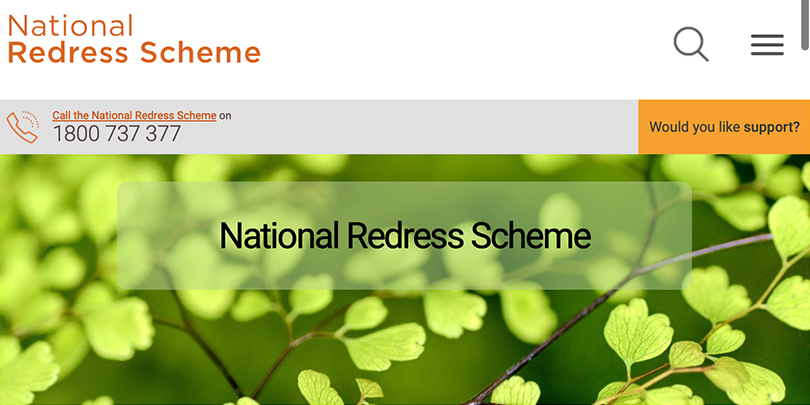 Survivors of institutional child sexual abuse will have expanded access to the National Redress Scheme under new laws introduced to the federal Parliament. Source: Canberra Times.
The laws, brought to the House of Representatives yesterday, will allow for applicants to submit new information about their situation that may not have been available when the original redress decision was made.
Measures will also be put in place to ensure survivors who request a review of their redress will be no worse off under the new decision.
Restrictions will be removed on people being able to make applications to the redress scheme from prison.
Previously, applicants were barred from the redress scheme if they were sentenced to longer than five years, and would only be eligible following a review.
The new law will now limit such a review to those convicted for unlawful killing, sexual offences or terrorism offences.
The changes to the redress scheme came following a review, which made 38 recommendations to the federal Government of which 29 were supported in full and five were supported in part.
Social Services Minister Amanda Rishworth said it was critical for the redress scheme to be updated over time to make it easier for survivors.
"This bill will improve the accessibility to redress, enhance choice for survivors, increase transparency and hold the scheme accountable."
The scheme was set up in 2018 following the findings of the Royal Commission into Institutional Responses to Child Sexual Abuse .
In the five years the scheme has been running, 13,400 payments, totalling $1.2 billion, have been paid to survivors.
FULL STORY
Access to national redress scheme to be expanded (By Andrew Brown, AAP via Canberra Times)