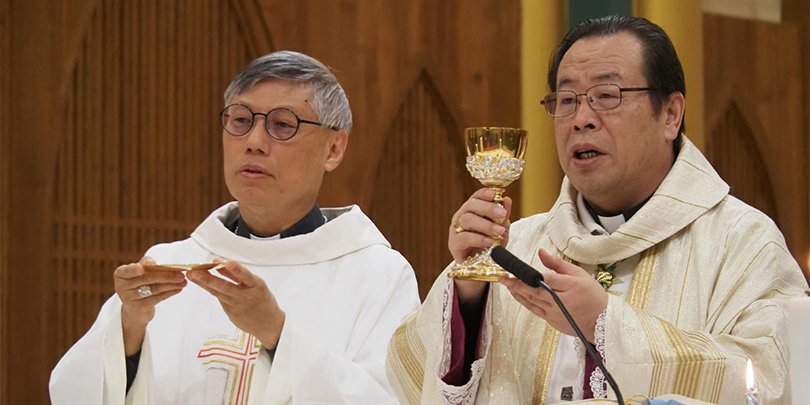 Beijing Archbishop Joseph Li Shan has stressed the importance of building unity between Catholics across China and Hong Kong by promoting Catholic spirituality and evangelisation efforts in line with the process of Sinicisation. Source: CNA.
Sinicisation is a process by which religious practice is enculturated into the context of Chinese society so that it is assimilated within the local customs, styles, and language. However, for the Chinese Communist Party (CCP) it has come to take on a new, political dimension whereby religious belief and practice are modified in order to fit into the framework of the party's ideology.
"We pray that under the guidance of the revelation of the Holy Spirit of God, under the direction of the spirit of the Church's communion, and under the diligent exploration of all of us, the Chinese Church will be able to promote the work of evangelisation and spirituality along the direction of Sinicisation," Archbishop Li said after his November 13-15 visit to Hong Kong.
Archbishop Li's visit was important as it marked the first time China's top mainland bishop visited Hong Kong. Cardinal Stephen Chow extended the invitation after his own visit to Beijing from April 17-21, which was the first time since the handover of Hong Kong from the British to the Chinese in 1997 that the bishop of Hong Kong visited the mainland.
The visit also was significant because of tensions between the Holy See and the People's Republic of China following the unilateral appointment by China of several bishops, a breach of the terms of the Sino-Vatican Accord, which was renewed for the second time in 2022.
FULL STORY
China's top patriotic bishop stresses unity, Sinicisation to guide evangelisation (By Matthew Santucci, CNA)