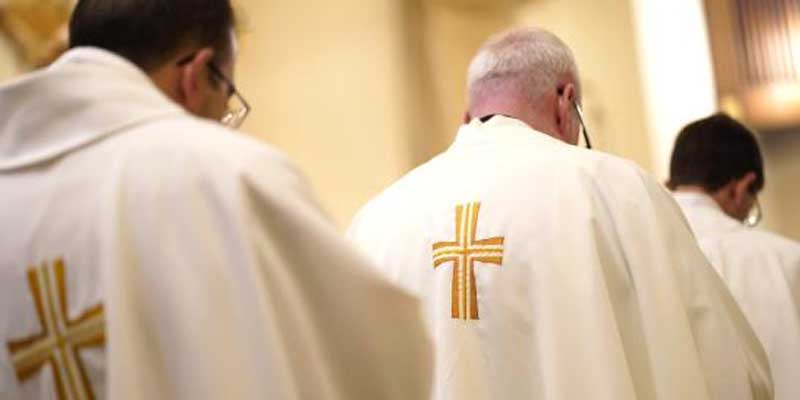 Priests in the United States have a "crisis of trust" toward their bishops as well as fear that if they were falsely accused of abuse, prelates would immediately throw them "under the bus", a new study reveals. Source: CNS.
The study "Wellbeing, Trust and Policy in a Time of Crisis" by The Catholic Project at the Catholic University of America paints a portrait of a majority of priests who feel abandoned by the men they are supposed to trust at the helm of their dioceses.
And while the study says priests overwhelmingly support measures to combat sexual abuse and enhance child safety, the majority, 82 per cent, also said they regularly fear being falsely accused. Were that to happen, they feel they would face a "de facto policy" of guilty until proven innocent.
The study, released yesterday, documents the environment between priests and their bishops in light of the "Charter for the Protection of Children and Young People" instituted in 2002 by the United States Conference of Catholic Bishops.
Commonly referred to as the Dallas Charter, it sets in place policy about how to proceed when allegations of sexual abuse of children by clergy or church personnel come to light.
"There's this sense … that the bishops are against a priest who's been accused, rather than doing what the bishop must do but still supporting the priest," said one of the 100 priests that researchers interviewed in-depth.
"Most priests agree with the Church's response to the abuse crisis, but also fear that their bishops wouldn't have their backs if they were falsely accused," said Brandon Vaidyanathan, one of the study's authors.
FULL STORY
Study of priests shows distrust of bishops, fear of false abuse accusations (By Rhina Guidos, CNS)