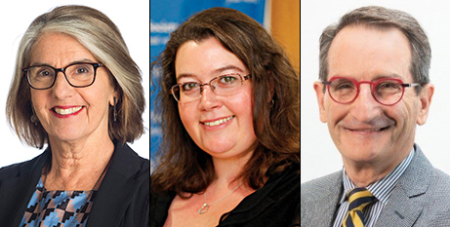 More Catholic organisations have responded to the Albanese Government's first Budget, acknowledging economic challenges facing the nation but expressing a wish more had been done to help Australians living in poverty.
Jesuit Social Services said Tuesday's Budget was a missed opportunity to improve outcomes for some of the country's most marginalised people by failing to lift income support rates.
"Many of the key investments in this Budget, such as cheaper childcare, extended parental leave and making medication cheaper, will benefit many at a time of unprecedented challenges," Jesuit Social Services chief Julie Edwards said.
However, she said, it was "extremely disappointing" there is no commitment to increase the Jobseeker payment and other related income support measures.
"The federal Budget needs to work for every Australian, not just some, and sadly there is not enough here to address rising inequality which has been exacerbated during the pandemic and natural disasters."
St Vincent de Paul Society national president Claire Victory welcomed the Budget's investment in social and affordable housing, aged care, community services, childcare and domestic violence; but said the charity is concerned that the Budget fails to relieve the pressures exacerbating poverty and disadvantage now.
"The Albanese Government's first budget lays a number of foundations for a better Australia in the future but sadly condemns Australians living in poverty now to despair and disadvantage as the cost-of-living continues to surge," Ms Victory said.
Catholic Social Services Australia chair Francis Sullivan said the Budget was more of a scene setter than a road map.
"While we can't afford to be blind to the extraordinary economic pressures and challenges we face, both the Treasurer and the Prime Minister have indicated that the disadvantaged won't be left behind," Mr Sullivan said.
"Before the next Budget in May next year, the country needs to have a conversation about how we can finance the essential services all Australians rely on and, importantly, how we ensure we don't leave those on low incomes to face the brunt of inflation and cost of living pressures without assistance."
FULL STORY
Federal Budget contains welcome investments but lifting income support must be an immediate priority (Jesuit Social Services)
October 2022 federal Budget response (St Vincent de Paul Society)
Budget meets key election commitments while signalling social service networks won't be left behind (CSSA)